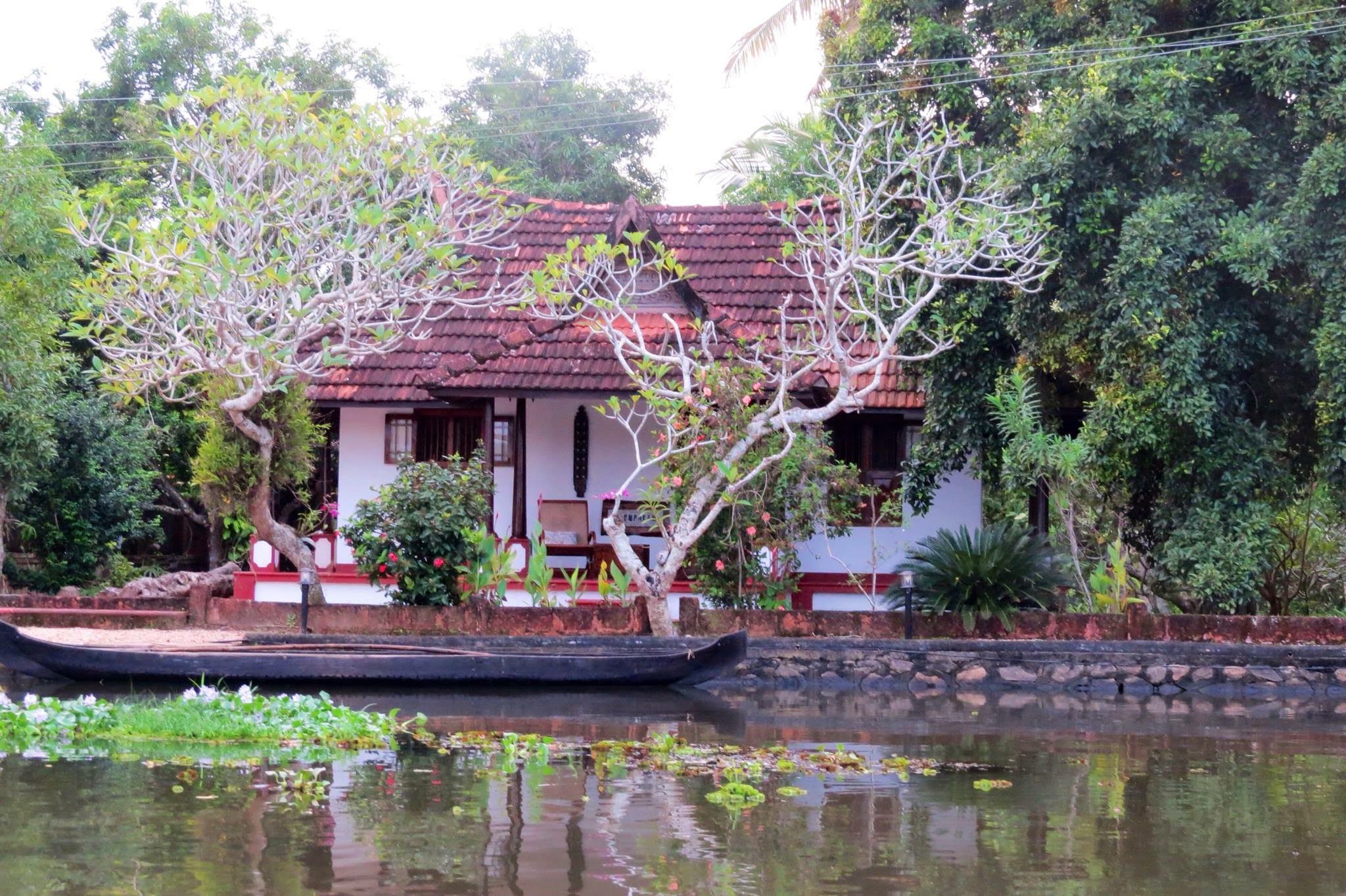 This would be the place for anyone looking for an original experience of Keralan life and the paradisical setting of the tropical backwaters. Also for any discerning traveller who would appreciate a personalised holiday with a family to care for them, and for any traveller who would be happy to support those who farm sustainably / organically and appreciate local food. We endeavour to manage our property with warmth and humanity, thus providing a friendly and appealing alternative to what the global hotel corporations offer.
What to expect
Family ambience – Local food – Home Cuisine – Communal Meals – Personal attention – Children welcome – Local culture and experience – Nature – Solitude and safety – Privacy – Eco-sensitive tourism.
Best time to visit
October to March. But if you don't mind the monsoon, you might like to experience this unique event when the weather can be a little cooler, too. Discounted rates are available from May to September.
What to bring
Clothing that is loose fitting and suited to the warm weather and the local sensitivities and etiquette. Sunglasses, suncream and insect repellent are essential and plenty of books if you like reading (we have a small collection of books). Suggested readings – Arundhatti Roy's 'God of Small Things' which was set in Aymanam, a village further upstream and Alexander Frater's 'Chasing the Monsoon' which, like the monsoon, begins in Kerala.
How to reach the farm
We are located about 11/2 hrs. (75 kms) from Kochi (Cochin) International Airport, 40 minutes (20 kms.) from Kottayam and 45 minutes (25 kms.) from Alleppey. The property can only be accessed by boat which will meet you, upon your arrival, on the opposite bank.. If needed, we can arrange for airport or hotel transfers on request, at an additional cost.