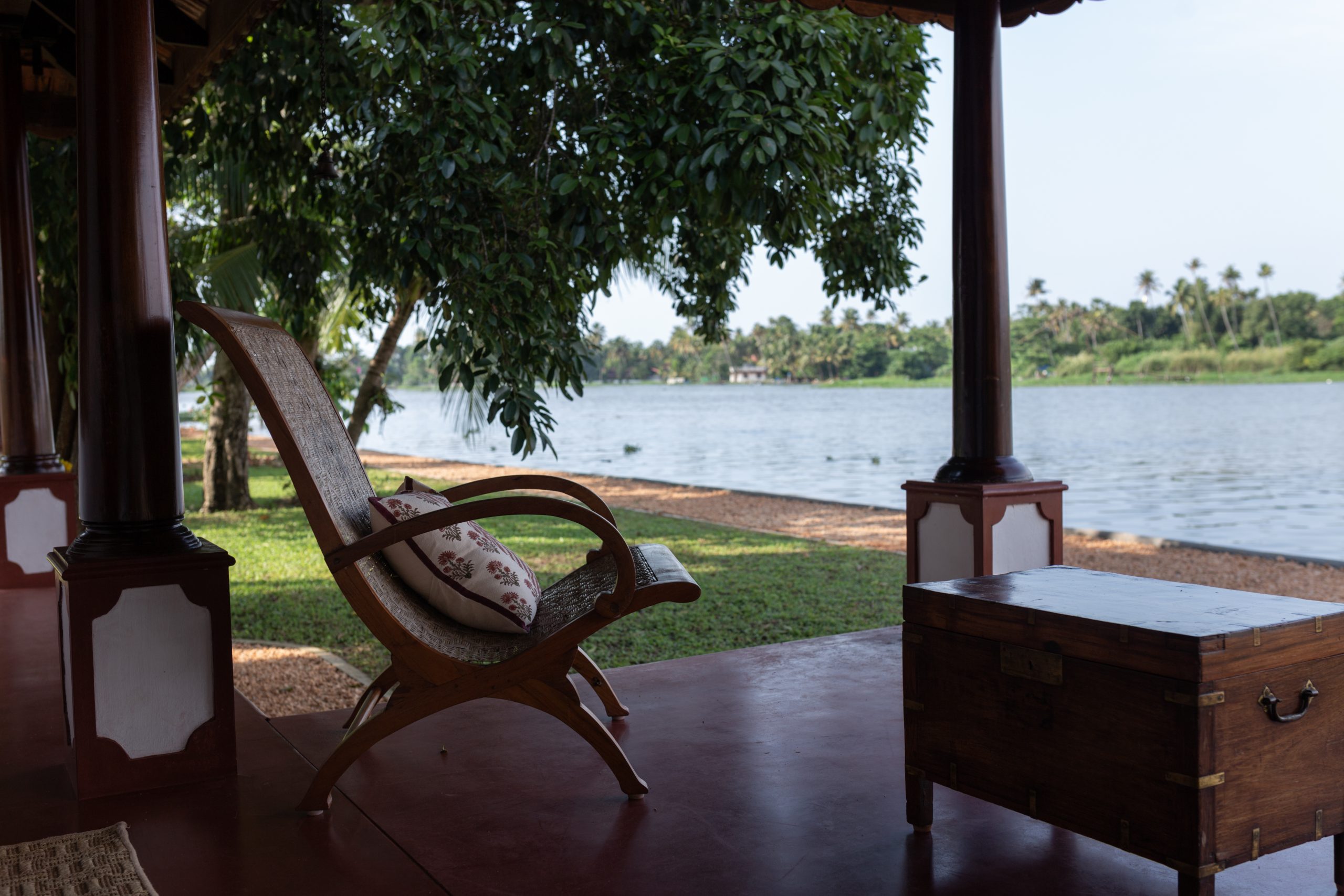 Welcome to Philipkutty's Farm
Stay in independent, homely, waterfront villas run by a family, on a beautiful farm island, in the backwaters of Kerala.
Staying at Philipkutty's Farm is an excellent opportunity to enjoy the real Keralan experience in a fascinating location, with a caring family to look after you. It is a special place, as it provides something different, especially for those who prefer small, friendly places, and it is the perfect hideaway for the bespoke traveller.
You are welcomed, looked after, and cared for by the family (myself, Anu, my mother-in-law Aniamma, my son Philip and my daughter, Anya). The homestay concept, and the vision behind our approach to welcoming and hosting our guests, is entirely due to the inspirational thinking of my late husband, Vinod. I now strive to keep that vision alive, and adapt to the ever-changing world we all live in, with the constant support of my staff and family.
Your privacy is assured, as the waterfront villas are entirely separate from the family residence, and independent from each other. The first villa, designed by Karl Damscen, a Swiss architect, is a traditionally styled, antique-filled, open plan bungalow, with sufficient space for two people and an extra bed if needed. The other villas, designed by Thomas Dominic, are in the same decorative style, but with a separate bedroom, living room and 'sit-out' facing the peaceful, palm-fringed waterfront.
All this is set on a beautiful farm island, which was reclaimed from the backwaters of Lake Vembanad in the early 1950's by my late husband's grandfather. The working farm, which practices sustainable/organic methods of farming, is two metres below the lake level and produces coconut, banana, fruit and vegetables. Accessible by road up to the bank opposite the farm and villas, it is our 'vallam' (country boat) that will finally take you and your luggage across the wide backwater to our island.
A special, magical place to live, work and stay at.
Distances
Airport – 75 kms (Kochi)
Hospital – 9 kms (Cherthala)
Shops – 0.5 kms (Village across)
Major City – 50 kms (Kochi)
Town – 9 kms (Cherthala)
Other prime travel destinations
Periyar (Wildlife & Hill station) – 170 kms
Munnar (Hill station & Wildlife) – 190 kms
Kovalam (Beach) – 175 kms
Other major towns
Cochin – 65 kms
Alleppey – 27 kms
Kottayam – 20 km
Philipkutty's Farm – Location
Book your stay at Philipkutty's Farm