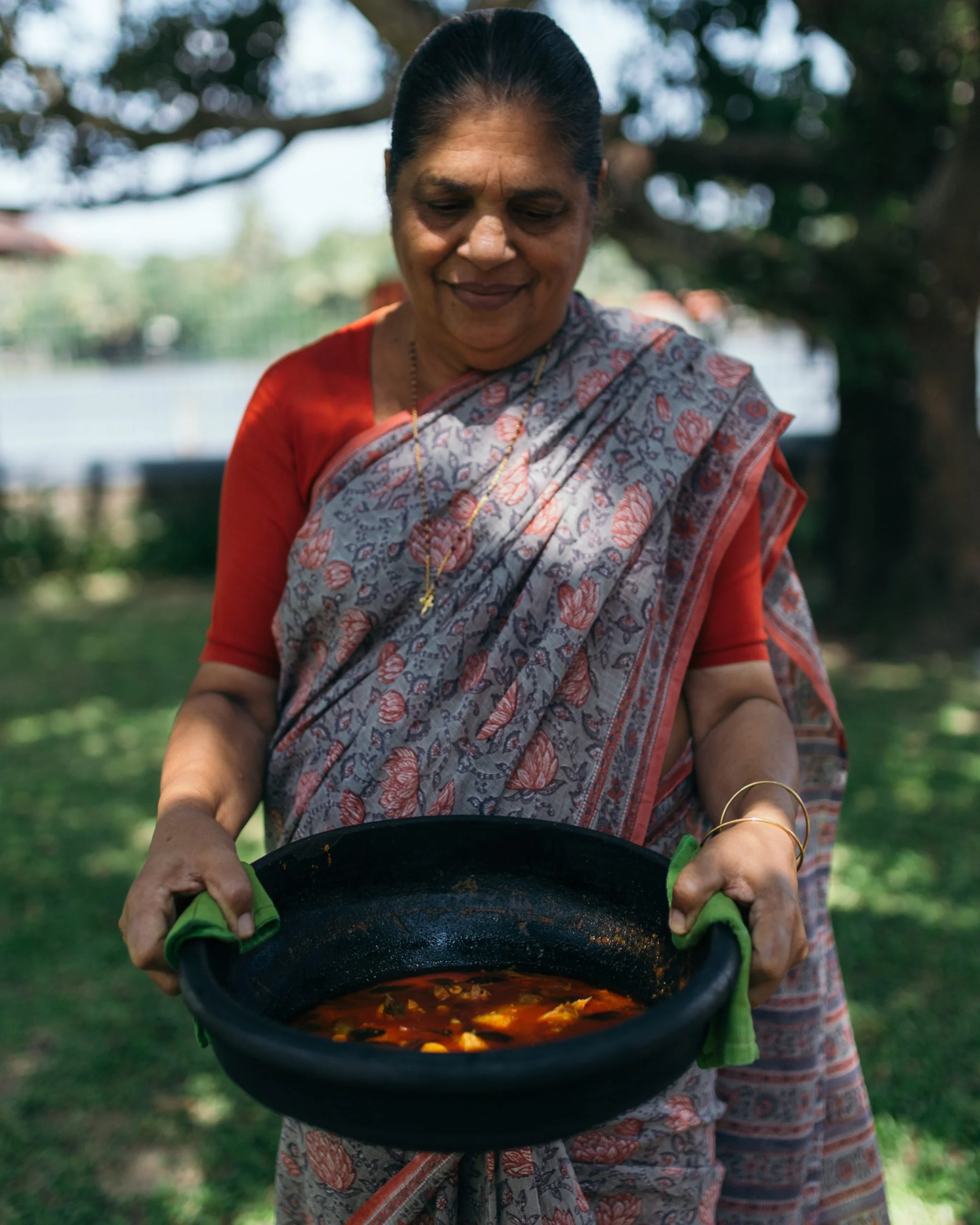 Food is definitely one of the highlights of staying at Philipkuttys farm. The cuisine is mostly local and cooked by my skillful mother-in-law. Being a traditional agrarian household, lavish meals are more or less the norm and pretty much a way of life. All meals are included in the price, including complementary bottled water in the cottages.
Meals are served communally, either in the family dining room or outdoors in the thatched pavilion. We are glad to cater for any special diets if needed and also provide for vegetarian options too. When time permits we also love to join you around the communal table.
We also cater for lunch parties for non resident guests but only by prior arrangement. We also offer cookery demonstrations for resident guests who are interested in learning the local cuisine, or we can always offer a more 'hands-on' experience if you prefer..
The cuisine is predominantly Syrian Christian with a strong backwater influence. Most of the dishes served are centred around fish, farm vegetables and fruits, duck, chicken and occasionally other meats, supplemented with rice and rice based local breads like appam, string hoppers etc. Some of our specialities are Karimeen (pearlspot), fish fry, fish molee, prawn and scampi preparations, duck roast and curry, and red hot Kerala fish curry to name a few.
Breakfast consists of several components. We serve toast with home-made jams, farm-made yoghurt with fresh fruits and local honey and eggs prepared to your preference are always available. There is also an Indian component which may be sweet or savoury, such as dhosas served with chutney, sweet or savoury pancakes and similar tasty delights.
Desserts are usually puddings, fresh fruits and some local treats. Coffee and tea are served after breakfast and lunch.