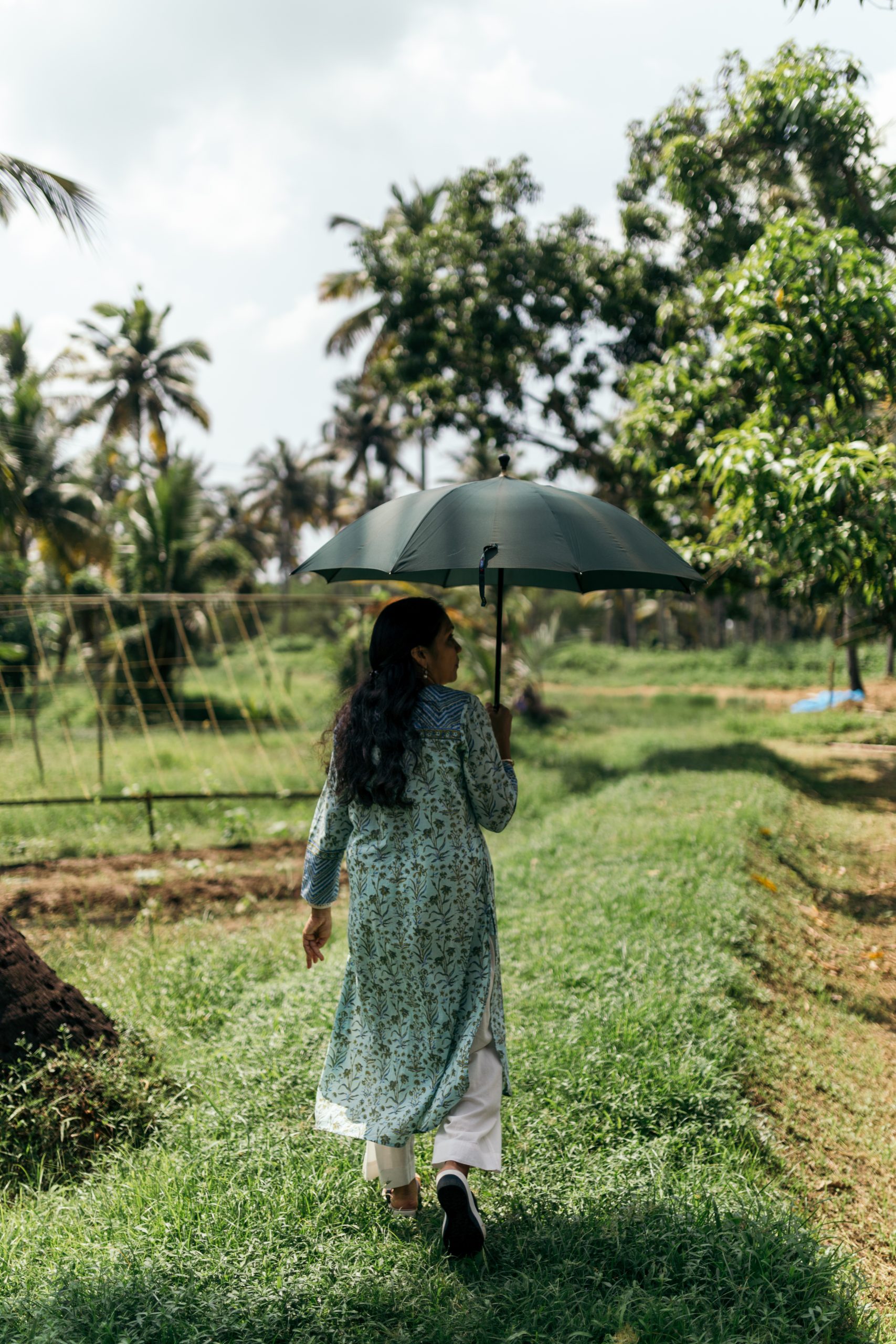 Activities
Enjoy a sunset cruise every evening on a vallam (country boat) out on the open backwaters. The sights, breezes, sounds and smells of the late evenings are indeed very soothing. If you are lucky you might also catch the moonrise.
Take a canal cruise through the narrow, winding canals on a vallam or motor boat and catch a glimpse of the unique backwater villages and way of life. Please ask for current hire rates for a boat and driver, payable to the boat owner.
For bird watchers the backwaters and the farm offer ample opportunities for sighting kingfishers, woodpeckers, egrets, cormorants, herons, coucals, snakebirds (darter), teal, and a wide range of both wetland, woodland and garden species as well as birds of prey like the magnificent Brahminy eagle. A trip to the local Kumarakom Bird Sanctuary can also be arranged, again at a small extra charge for transport and entry fees.
Ask for a cooking class from mummy and learn the nuances of the local cuisine.
Go on an escorted farm walk with one of our family or staff and learn about farming below lake level as well as the different crops cultivated.
Undertake a wider sightseeing and exploration tour of the countryside on a bicycle. A sketch of the region can be provided and you can get to enjoy the coconut groves, vast paddy fields, canals and villages that blend into each other. You could also walk to the nearby village and the market, across on the mainland. Most of the roads in the mainland are flat with little or no gradient, but be prepared for some potholes!
Visit the Ayurvedic Centre opposite the property for a consultation. Try out rejuvenating massages and Ayurvedic treatments for various ailments during a short or longer term course of treatment. Please ask in advance for their treatments and price list.
Try fishing (rods available). We now have our very own Chinese-style fishing nets, an ancient and traditional method in this area. Guests may enjoy watching and participating in hauling up the catch in the evenings. This is a seasonal activity, depending on water flow, weather and time of year.
Visit St. Mary's parish church at Vechoor. This is an old Syrian Catholic church with a history dating back to over 500 years. Services, including mass, are held once or twice daily, and you are always very welcome to attend. Please ask for details.
Visit the local temples in the village. A little further afield, the Vaikom Siva temple is the biggest and most famous, which you can visit by bicycle, taxi or the colourful local tuk-tuks for a very reasonable rate.
Yoga – an experienced Yoga master is available for sessions both for the beginner and more experienced practitioners. Fees and times can be arranged with the teacher on arrival.
Sari/Dhoti – If you would like to learn how to put on and wear a sari, or if gentlemen would like to put on a dhoti, this can be easily arranged.
Watch the hundreds of fireflies in the farm at night. You might just mistake them for the stars. This will also depend greatly on weather conditions and time of year, and it is best to look out towards the interior of the island away from any lights.
The property also offers an ideal setting for writers and artists.
You may be the kind of person who just wants to relax and chill out, sit on the verandah or under the trees and dream, observe the passing backwater life or catch up with your reading. You could also star gaze into the clear pollution-free night sky.
Finally you can get to know the family members and guests and just chat about anything and everything. It is a great place to exchange travellers' tales!