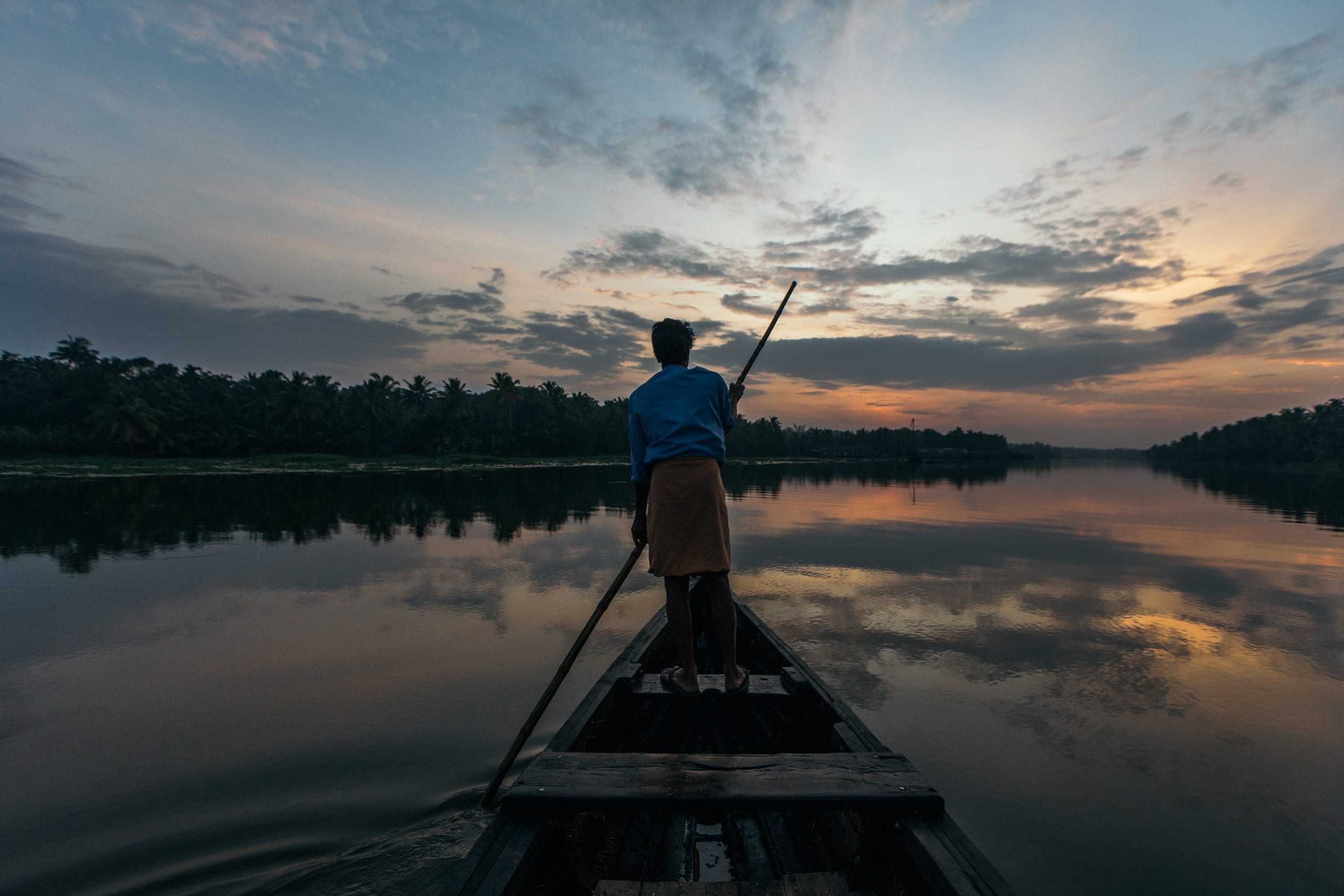 About Kerala
With the Arabian Sea to the west, the Western Ghats towering up to 2700 m to the east and a network of 44 rivers, man-made canals, and many large water-bodies, Kerala enjoys unique geographical, cultural and social features that have made it one of the most sought after destinations in Asia.
All of Kerala's charming destinations, such as its beaches, backwaters, hill stations and wild life, are only a few hours' drive from each other. In addition,  Kerala is considered to be India's most advanced society and a true masterpiece of diversity. It is rare and refreshing to find people of three great religions living in such harmony with the result that Kerala is often referred to as the 'Mount Everest of Social Development'.
Kerala was chosen as one of the '50 Places of a Life Time' by the National Geographic Traveller, because of both the place and the people. To quote Bill Makibben in the National Geographic Traveller '50 Places of a Life Time',  "…that engagement with the world is one of the best things about the place. Keralites meet you on more or less equal terms, with neither the subservience nor the rage you'll find in much of third world."
 The Backwaters
The centuries old backwaters of Kerala consist of a network of many rivers, canals and natural water bodies, fed mostly by the monsoon rains, that criss-cross the narrow coastal belt of Kerala. Unlike the hills, beaches and wild life which are found in other parts of the India, the backwaters  are unique to Kerala because of the vibrant community life along the banks, which is throbbing with its own unique culture.
Among the many features of Kerala's backwaters that make it unique are the vibrant community life on its banks which is both adapted to, and dependent on, the waters, the reclaimed farms, the network of canals and rivers, the flora and fauna, the indigenous methods of fishing, the handmade country boats which are works of art, the coir fibre production and finally the locally-sourced, delicious cuisine.
All this makes Kerala and its backwaters a destination of distinction and character, indeed something very special.
Set in the midst of this natural and cultural splendour is Philipkutty's Farm.
Vital Statistics
Location: South West tip of India
Size: 15000 sq. miles (360 miles long & up to 75 miles wide)
Climate: Tropical (Temp. 24°C  to 32°C)
Rainfall: 300 cms.  average – Monsoon – June to October
Language: Malayalam & English widely spoken
Literacy: More than 90%
Religion: 58% Hindus 21% Christian 21% Muslim
Time: GMT + 5.30 hrs.