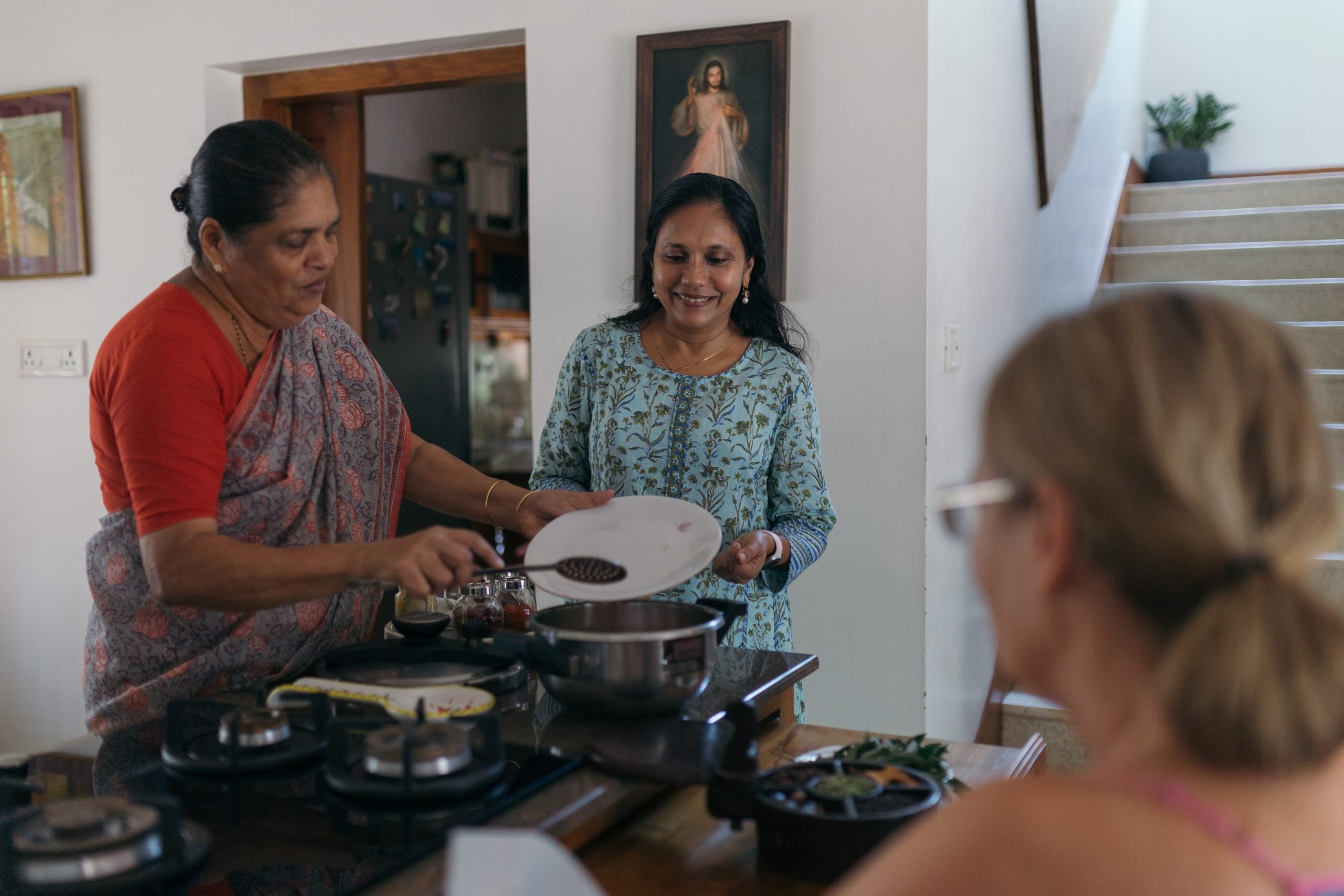 We have worked out a programme for a cookery holiday, so that, you can combine your holiday with insights and lessons in Kerala cooking / cuisine. The type of cooking you will be exposed to, is predominantly Syrian Christian with a strong backwater influence, ie, plenty of meat and fish preparations as well as vegetarian dishes and also the little family touches passed down over the generations.
Cost: Available on request.
When: Available all year. Usually limited to one class / session per day. This could be either before lunch or before dinner.
Period of stay: Ideally a minimum of at least 3 to 4 days. A week would be fine
Some Sample dishes: Appam (rice based bread) – chicken stew – duck curry and roast – iddi appam (string hoppers) – egg roast – puttu – curd curries – fish molee – Kerala fish curry – Kerala fish fry – vegetable thorans – avial (another veg. dish) – chutneys – traditional desserts – etc.
Other details
Classes are participatory.
A small recipe booklet is provided.
Help in buying any special utensils required for carrying back.
Farm fresh spices available for purchase.
We can suggest other places for a different kind of cooking experience.
eg. Muslim / Malabar cuisine of North Kerala.