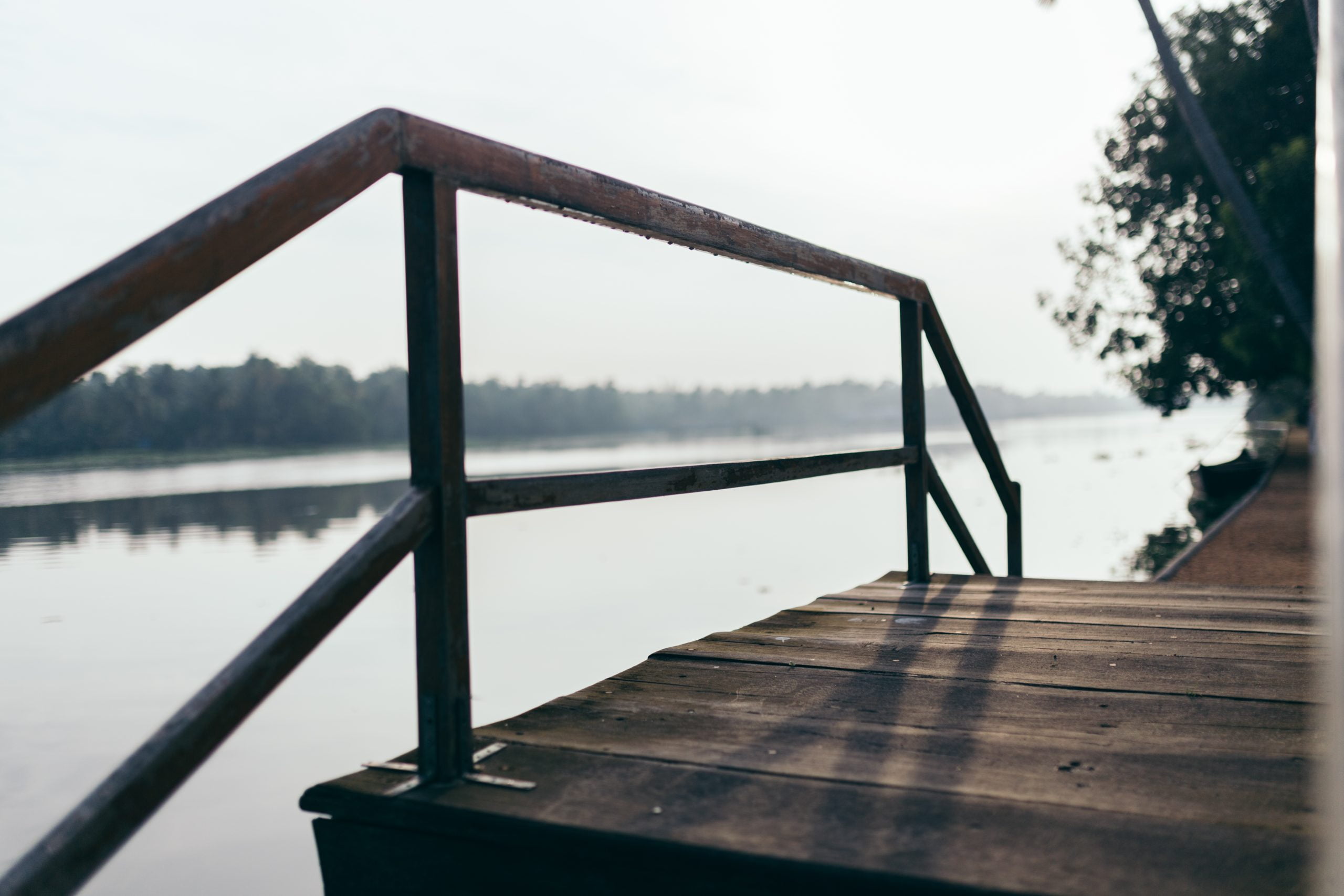 "Being allowed to see a Kerala family function in Kerala backwaters is a delight but feeling as if you are part of that family is a joy. Being a chef it has been an experience into backwater cooking – of a quality and depth I had never imagined. Mummy's cooking is as good as it gets – she is a great cook and I would love to cook with her again someday"
"….Today families will open a few rooms to guests, making it possible to enjoy the atmosphere and hospitality of a real Indian home- as well as tasting their original dishes…. Two of the private homes we stayed in were on the 'islands' of the backwaters- areas of reclaimed land surrounded by canals….. The Kutty family were waiting for us on the jetty at 'Philipkutty's farm'…… Here we stayed in spotless comfort. Vinod's mother and wife, Anu, cooked us excellent meals, and demonstrated some favourite dishes. Their succulent duck curry was unforgettable…."
 We are proud to announce that we featured in UK chef Rick Stein's book on Indian cuisine after his visit to the farm.
Guest Review
"How can we say thank you for 5 days of the most extraordinary hospitality?…. The constant kindness, the attention to detail, the myriad comforts – we've travelled extensively in India and never experienced the like! The cottage is an aesthetic delight….. the cooking was quite simply the best we've had in India….. Many many thanks to Vinod, Anu, Mummy and Philip for their company and their willingness to share their beautiful home"
December 2000 – Mike Marqusee & Liz Davies, London.
"We have had the most beautiful time at Philipkutty's farm. It has been the highpoint of our trip to India…. Their care of us as guests has made us feel more like we were long time friends….. Aniamma's cooking is the very best we tasted in Kerala….. This gorgeous cottage is the perfect home from home…… Congratulations…. on creating a paradise for us. The very highest in quality and service. Completely delightful!"
January 2001 – Sara Sugarman. Michael Byne, London.
"We had an exquisite visit. There is no better way to experience the backwater lifestyle of Kerala. Or its delightful food! Thank you for making our family's stay so pleasant. I wish we would have stayed longer. You are providing your guests not only a unique vacation, but also, importantly, a taste of Kerala rural life, that we hope will continue for a long, long time…."
Jan 2001 – Jim stein & family. US consulate. New Delhi.
"I felt we were kindred spirits with our shared interest in good building, painting, organic production and the environment."
Jan 2001. James Bruges – Bristol UK.
"Thank you so much. It has been an extraordinary stay….. generous hospitality, excellent food and the nice and comfortable house…… I already look forward to a stay here next year."
Jan 2001 – Anne Marie Berg. Sweden.
"These brief days have been a beautifully orchestrated symphony of delights…. My own sweetest memories are of food, served by women of exquisite sensitivity, conversation, early morning silence, the mad croaking of frogs, and of the long 'vallam' ride into the lagoon…. Magical …. This has been such a special place for us… we have felt very much at home with you all……."
March 2001 – Alister Sawday & Emily – Bristol – UK.
"Well, this is my 7th 'hotel' in India and though I probably shouldn't admit it, its my favourite so far – and I knew that the minute I walked in the door. A combination of you guys, the setting, the architecture, the atmosphere and of course, the food! Thank you for sharing Philipkutty's farm with me."
April 2001 – Yasmin Boland – NSW – Australia
"Thank you for having us at this very special place – where else in the world could you go and the rain make no difference. It was magical. The food was just amazing – 5 star plus. I can't imagine not coming here again."
July 2001 – Lynne & Adrain Boot & family. Jamaica.
"Your family have made Ann and myself feel very welcome. Thank you for taking so much of your time showing us around the island and village – a wonderful place for artists and writers…."
Jan 2002 – Andrew & Ann Macara. Derby. England.
"It's an unpretentious Keralan homestay and popular with families. You stay on a small farm island in the Kerala backwaters, in one of five cottages with lakeside views and breakfast verandas. Each is an antique-filled open-plan affair. You get a real feel for Keralan life and culture served by the Mathew family. All meals are included in the price. These feasts, cooked by Mrs Mathew Senior, are invariably the high point of the day."