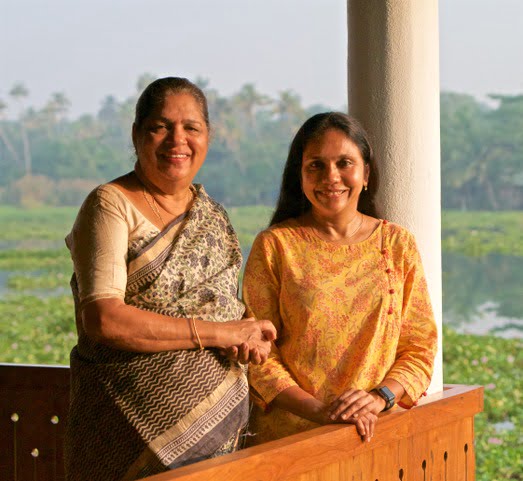 Host and Family
We are prominent members of the local community, and have our roots in agriculture. My late husband's grandfather was involved in land reclamation and my father-in-law, the late Philipkutty, received the 'Kera Kesari' award for the best coconut cultivator from the Government of Kerala in 1994.
Staying with the family is an unforgettable experience with, we hope, fond memories to take back home. As hosts, we reside on the property full time, and our personalised attention is assured. All the guests at Philipkutty's Farm are welcomed and cared for by the family. We are fully involved and will gladly take you around the farm or the many places of interest or just sit and chat with you, without compromising your privacy. The family takes a lot of interest in personalising your stay, depending upon your interests. We are always there to make your holiday a memorable experience.
We therefore strive to give our guests the undiluted real Kerala experience by getting to know an authentic Kuttanadan (backwater) family, a taste not only of the delicious local cuisine but also the region's rich cultural heritage and in a beautiful setting.
In short, it is our vision to sustain and enhance your 'Sense of Place' and all that Philipkutty's Farm has to offer reflects this.